Hype
The latest and greatest from Defiance Fuel.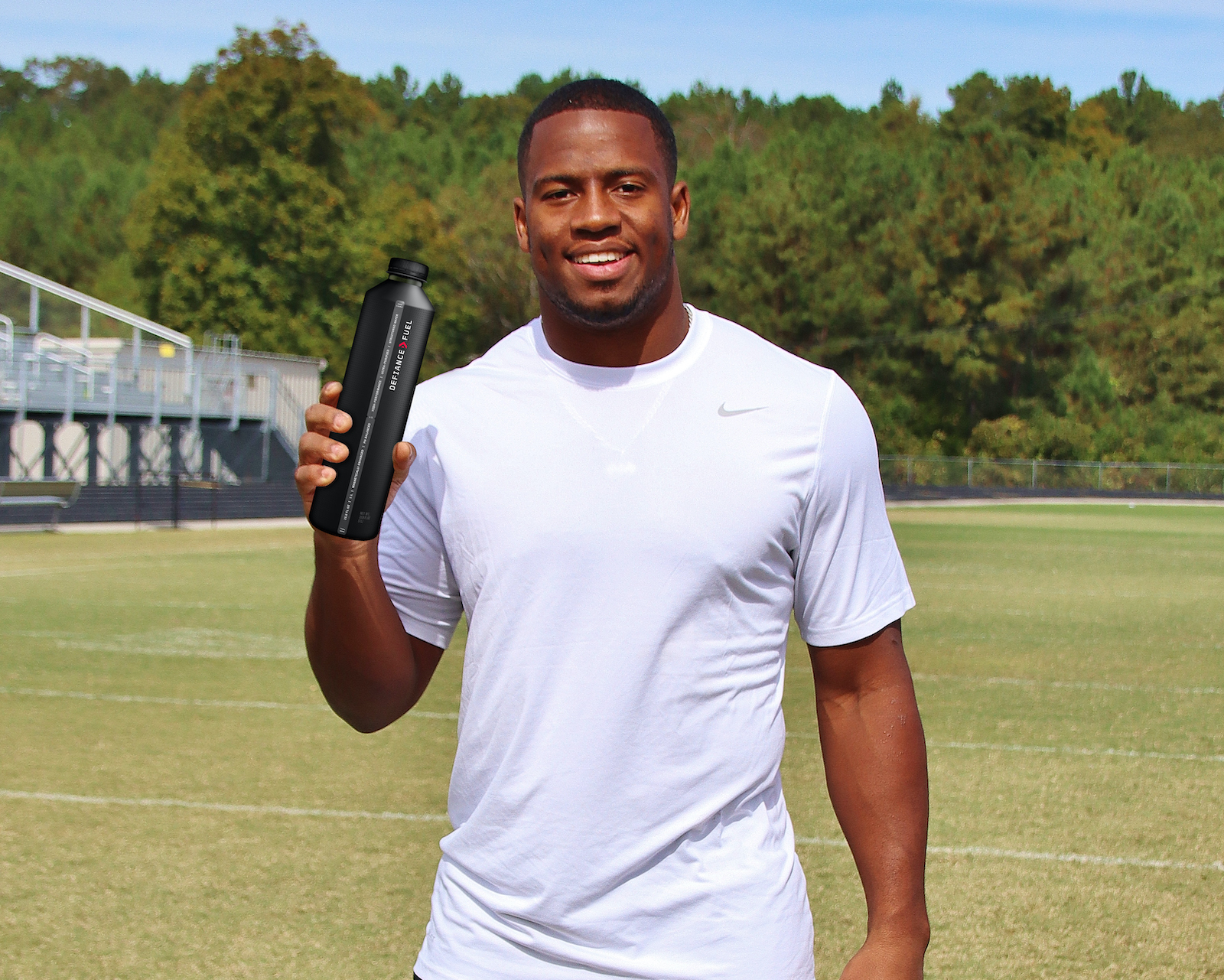 Defiers
Headlines
Nick Chubb puts performance above all with Defiance Fuel partnership
CDefiance Fuel is the culmination of more than 30 years of research into water science and is the finest sports water on the market today.
Chubb is known for being one of the hardest workers in the NFL and is passionate about the boost he feels from using water in his training and preparations. "I have loved Defiance Fuel since the moment I first tried it. I am mindful of everything I put into my body and I am proud to align with a brand that impacts my performance," Chubb adds. The story of how this came to fruition is almost unbelievable. When Nick's marketing agency, ESM, pitched the idea to Defiance Fuel president, Brian Burgdorf, they had no idea of the local synergies. Burgdorf and Chubb are both from Cedartown, GA, a small town in northwest Georgia of 10,000 people.
"We partner our clients with brands they are truly passionate about. Nick prioritizes his performance as his lifestyle and habits reflect that. To be able to create a partnership with a brand he believes in and shares values with is exciting," ESM President of Football, Dan Everett adds.
Defiance Fuel joins Nike, Xenith, Chubb Insurance, FedEx and Panini as Chubb's current national endorsement deals and activations.
"Our ambassadors are incredible. They really love our product and go above and beyond to support and share its advantages. Being truly hydrated is a game-changer and helps many of our professional athletes perform at their highest levels. The real test of hydration is an increase of intracellular water (water inside the cells) and we are conducting a large clinical trial testing this parameter as well as many other metabolic markers. Our athletes, many that are investors, love what we are doing as a brand and are excited for the new products coming next year with our technology." Burgdorf explains.